EXPEDITIONS
Utah Whitewater Rafting Trips
You've reserved your Utah whitewater rafting trip with Dinosaur River Expeditions — now what? We've taken every measure to assure that you have an excellent river trip. We're based in Vernal, Utah near Dinosaur National Monument and Flaming Gorge Reservoir.
Try to arrive early — the day before your trip departs. Stop in and meet the river rafting guides, see the area attractions, and get a good night's rest. Whether you're out for a daily trip or a four-day vacation, we'll guide you every step of the way to make your river trip fantastic.
Our trip is all-inclusive. We provide the river trip gear, delicious food, all the camp amenities, and transportation to and from the river. All you need to bring is your personal clothing, sleeping gear, and personal beverages (soda, alcohol, wine, beer, etc). We'll have plenty of cooler space for these items. We provide a small dry bag for daytime items and a large dry bag for your personal and camp gear prior to departure. The small bag is 8" in diameter by 20" tall perfect for sunscreen, rain gear, hat, camera — daytime items. The large bag is 16" in diameter by 2′ tall perfect for sleeping gear, clothing, and items not essential during the day. We also have a separate bag for tents and dry boxes for beverages. Keep your gear to approximately 20 pounds per person — this is a good estimate for planning.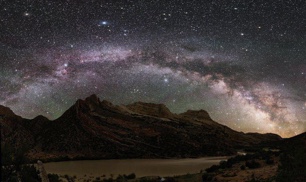 "The striking beauty and jagged skyline of Lodore on the Green River will inspire my family for years to come. At family get togethers; the conversation always talks about the rafting trip in Dinosaur National Monument. Truly one of the best times our family has ever shared. I would recommend this trip to all who cherish family, fun, and nature."